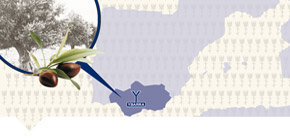 Spain
Ybarra is located in the Spanish region of Andalusia. The olive farming tradition of this region provides it with the most advanced techniques in olive cultivation and the harvest of olives, which has produced large olive oils of international renown.
Spain is the world's leading producer of olive oil, with 60% of its production coming from Andalusia. With almost two centuries of experience, Ybarra has the know-how to take advantage of this exceptional geographic situation, always selecting the region's best oils to offer consumers select olive oils.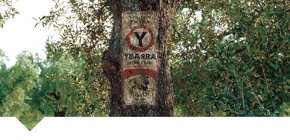 Olive tree
The olive is the tree from which olives are harvested to be made into olive oil.
It has been cultivated throughout the history of civilisation, and since Roman times it has been a symbol of peace and victory.
The olive is originally from the Mediterranean, as the climate there is perfect for producing high-quality olives.
A lot of sun is needed for cultivating good olives; this is why Andalusia is ideal for cultivating these trees.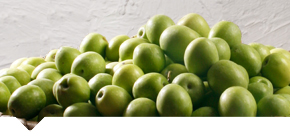 Olives
Olives are the fruit of the olive tree from which olive oil is made. There is a large variety of olives with different characteristics.
For its extra virgin olive oils, Ybarra uses the Arbequina and Hojiblanca varieties. Both are of great quality and the oil made from them has a fresh and fruity taste that is delightful for the palate.
For table olives, Ybarra uses the Manzanilla Sevillana variety, well known among consumers for its taste, fleshiness and texture.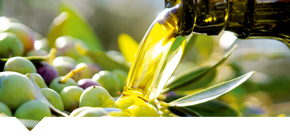 Olive Oil
Olive oil is a natural source of food with great health benefits. Its nutrients make it an aid to leading a healthy lifestyle.
It is a basic ingredient and can be used in all the world's cuisines, enhancing the flavour of dishes while providing countless health benefits. It is a food for children and adults and can be used at breakfast, lunch and dinner, as well as with a wide variety of snacks, giving a different touch to food.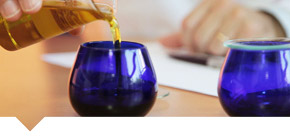 Selection
Our process selection begins at the origins, when we select the most appropriate varieties of olives for each type of oil, assuring that we make olive oils with character and qualities different than the rest.

We only select the best olive oils. Our expert oil tasters participate in more 1,500 oil tastings a year, thereby ensuring a uniquely different product that always pleases the most demanding consumer.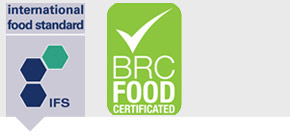 Production
Our production process boasts IFS and BRC certification and starts when the olives are harvested and immediately transported to the mills.
There the juice is extracted from the selected olives through a process of cold pressing. The juice then goes through a draining process that filters out a fine and pure oil. Once extra virgin status is attained, a sample is sent to our expert team of tasters, who decide, based on it organoleptic properties, whether is worthy to be sold to costumers.